It's 2023, and it's time to ditch your manual Word/Excel-based systems. Don't just take our word for it. Here's what our customers have to say about Antenor QMS:
User-friendly and easy to navigate
Streamlines tasks, reducing time spent by 50%
Lowers operating costs
Impresses auditors with its comprehensive features
Make the switch to Antenor QMS and join the ranks of satisfied customers who have streamlined their business processes and unlocked new opportunities for growth.
Antenor QMS
Our solution replaces multiple manual processes, Excel spreadsheets, and costly software licenses with one all-encompassing solution
Improve your business
Increase your sales and expand into new markets with our reliable and user-friendly Quality Management System.
Automated processes
Our solution streamlines workflows and optimizes performance, helping you get more done in less time
Userfriendly
84 % of our customers say it is a userfriendly software
Ensures Continous Improvement
All data are available for statistical analysis ensuring solid focus on continuous improvement
Use everywhere
Available when you need it where you need it - on any device
All
Antenor BMS Entry
Antenor BMS Essentials
Antenor BMS Premium
Standalones
Hvilken programvarepakke er riktig for deg?
Våre kunder ønsker å ha god styring og kontroll på sin virksomhet, og ikke minst smidige verktøy som gir gode analyser som igjen sikrer kontinuerlig forbedring. De ønsker ikke å bruke tid på unødig administrasjon, og velger derfor digitale løsninger framfor manuelle- og halvdigitale verktøy.
Vi har etablert noen standardpakker tilpasset ulike behov og ulike ambisjoner. Skal du ha et system som dekker kravene i ISO 9001:2015 standarden, er Essentials vår anbefalte startpakke. Det er enkelt å utvide på et senere tidspunkt. Start gjerne med én enkelt modul om du ønsker det. Vi er løsningsorienterte!
Entry gir deg moduler som dekker det mest nødvendige i et styringssystem. Pakken inneholder et avvikssystem, modul for styrende dokumenter, og «The Log». «The Log» er en fleksibel modul hvor du kan lagre alle typer maler og rapporter for enkel tilgjengelighet. Systemet kan lett oppgraderes med flere moduler senere, og vi vokser gjerne sammen med dere.
Antenor BMS Entry…
…åpner dører til markeder som krever styringssystem
…er ideelt for mindre eller nystartede bedrifter
…passer for dere som har et begrenset behov
…har lav terskel og du kommer veldig kjapt i gang
Med Antenor BMS Essentials har du det du trenger for å kunne fungere iht ISO 9001:2015 standarden. Er du en større og/eller mer kompleks bedrift kan det dog være at Premium er et mer riktig alternativ.
I Antenor har vi etablert hundrevis av styringssystemer med mål om å komme opp på et ISO 9001:2015 nivå. For å nå dette målet er det 2 hovedaktiviteter.
Etablere systematikken og nødvendig dokumentasjon
Utføre aktiviteter
Med Antenor BMS Essentials så blir du fort ferdig med steg 1 og vi sikrer effektiv utførelse av steg 2.
Antenor BMS Essentials inneholder digitale løsninger og verktøy som hjelper deg og din bedrift med styre bedriften i samsvar med med kunde- og myndighetskrav, deriblant ISO 9001: 2015 standarden og krav om internkontroll. Vi har lagt vekt på å utvikle brukervennlige løsninger som forenkler arbeidsprosesser og bidrar til økt lønnsomhet. Antenor BMS Essentials er enkelt å implementere i den daglige drift og gir rask verdi i form av lønnsomhet
Antenor BMS Premium er veldig godt egnet for litt mer komplekse bedrifter som gjerne har en del ansatte, utstyr en skal ha kontroll på og kjemikalier å styre. Med 15 digitale moduler som favner over et stort område, har du verktøy som forenkler hverdagen din betraktelig. Samtidig øker du kvaliteten i dine leveranser, du får mer fornøyde kunder og kan jobbe systematisk med å bli enda bedre gjennom gode analyseverktøy. Et absolutt komplett verktøy for virksomhetsstyring:
15 moduler: Noen leverandører kaller seg komplett med styrende dokumenter, avvik og personalhåndbok…Det er absolutt ikke komplett i forhold til en bedrifts behov og iht standardkrav: Med Antenor BMS Premium har du virkelig det du trenger i 15 digitaliserte moduler. Og skulle ikke det være nok kan du velge blant våre Ad ons eller vi kan skreddersy egne moduler som forenkler dine særbehov
Systemet gir deg full styring og kontroll
Systemet sikrer kontinuerlig forbedring
Tilfredsstiller krav: Med effektiv bruk av disse modulene kan du sove trygt med god visshet om at du vil tilfredsstille alle relevante kunde og myndighetskrav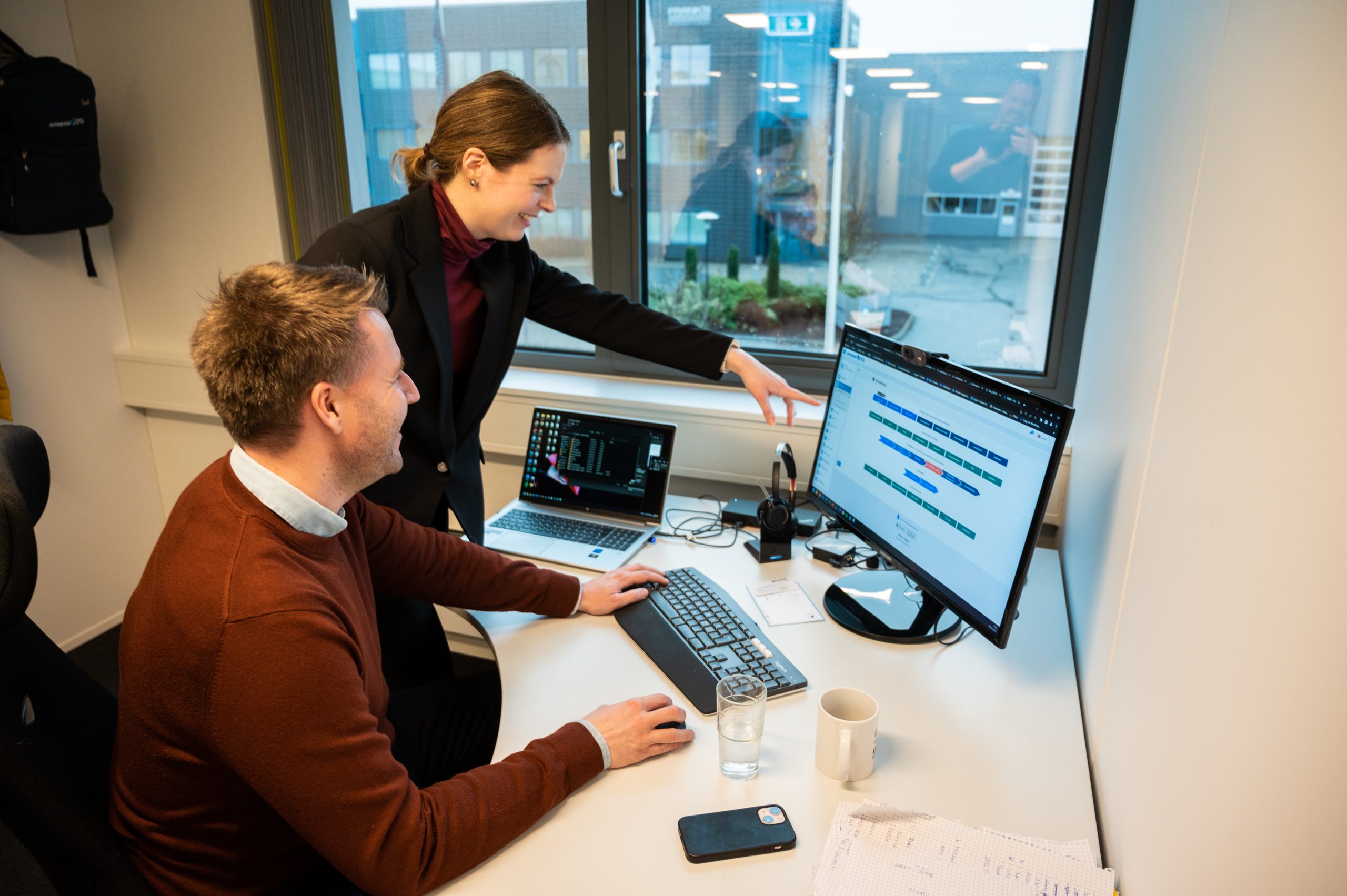 Key Features of Antenor BMS:
We believe that a systematic focus on sound Quality Management principles and continuous improvement is key to the success of any organization. That's why we believe that a solid Quality Management System (QMS) should be at the forefront of any such initiatives, backed by a strong management commitment.
We've seen firsthand the pitfalls of manually-based Quality Management Systems, often generating more pain than pleasure. That's why we're committed to providing you, our customers, with a state-of-the-art software solution that embodies the genuine principles of Quality and Lean Management. Our focus is on lean processes, lean management, and continuous improvement, helping you optimize your workflow and enhance your business. Take your first step towards success with our innovative QMS solution.