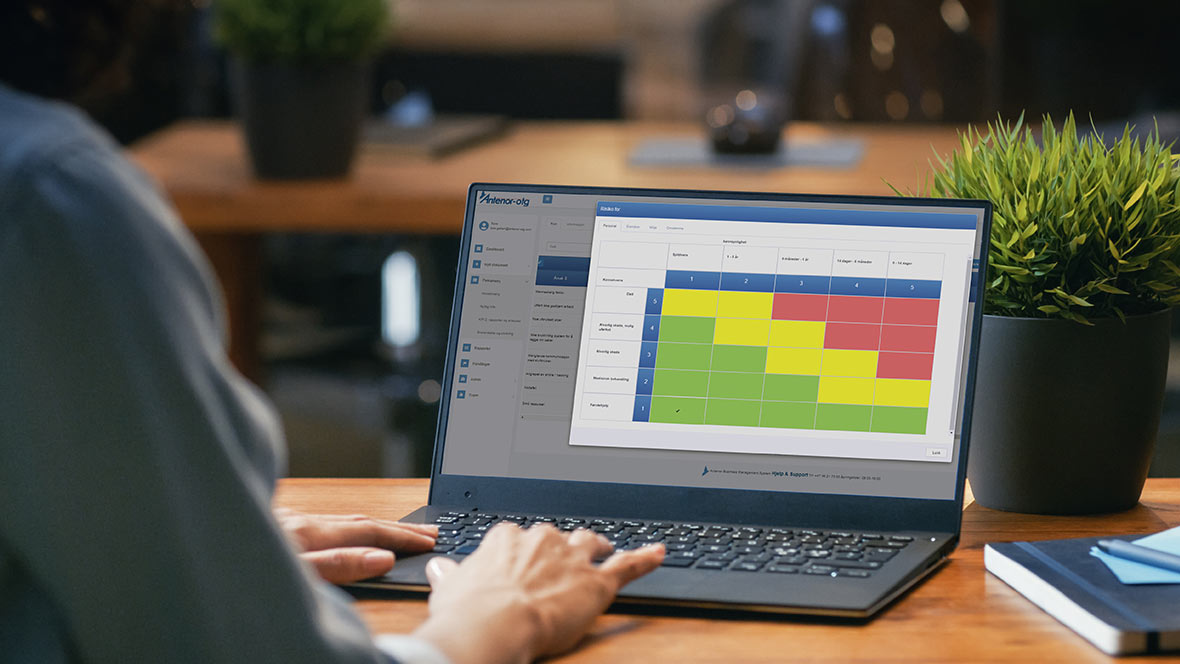 Using the Antenor Risk Management System (ARMS), you will have a good overview of the organization's risk level and risk areas. Associated mitigating actions will be systematically taken care of by the software and it provides automatic reminders if action is not completed as expected.
Identifying risks and manage these, is not something you should do because it is a requirement, but because it is smart from a financial perspective. However, there are many challenges associated with this process. One of the most common scenarios is that the excel sheet one uses today quickly ends up on a file server and remains there. Well hidden away from your colleagues. Thus, you have actually wasted a lot of precious time while the risk in the organization persists.
Visualise the risks and ensure mitigating actions are taken
Using ARMS, you will have a good overview of all risk analysis that have been done in your organization. Not only do you have an overview of these, but you will also see what the specific risk areas and risk factors actually are. You will also be able to have these presented graphically with good opportunities for drilldown to the risk elements. Our software has a solid focus on both analysis tools and action management. This also applies to ARMS. Here you will have full control over all risk-reducing actions that have been implemented, and the system ensures automatic reminders if something is not done properly.
Want to hear more about what the Antenor BMS software can do for you? Contact