Supplier Qualification Process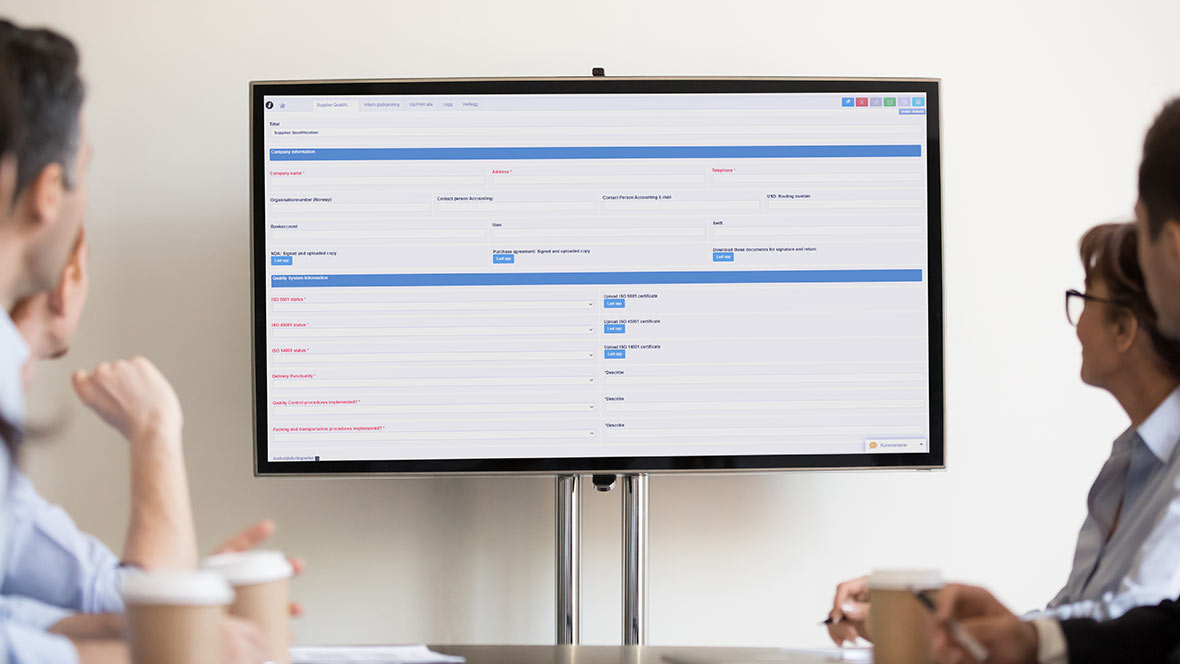 With a digital Supplier Qualification Process, administration time is reduced both in-house and for your suppliers. Furthermore, you will have a solid overview of your critical suppliers.
As a customer, you are responsible for having suppliers complying to your own high standards. Not only should you have a supplier that you can trust; that is, deliver desired products and services in line with your expectations, but it is also your responsibility, as a customer, that your suppliers operate in accordance with both national and international requirements and guidelines. Several of your own customers demand, or may very well start to demand, that you have good management of the whole supply chain and will ensure that you have good systems for this. The days of choosing suppliers without thorough vetting are behind us
Digital Supplier Qualification Process saves time and provides confidence
The process of approving your suppliers can be administratively cumbersome. Especially if you use manual tools. With Antenor BMS Supplier Qualification module, the whole process is done digitally. Everyone will have an overview of your approved supplies list. Digital external distribution ensures a smooth and clear process for collecting data. You can focus on evaluating submitted answers, evaluate these according to criticality and give your approval.
Features using Antenor BMS - Supplier Qualification module:
Please get in touch if you would like more information about our services or software